I was nominated by Kath from The Last Reader for the 3 Days 3 Quotes Challenge. Thank you for nominating me!
The rules are simple:
• Thank the person who nominated you.
• Post one quote each day for 3 days (it can be anybody's quote, even yours. Make sure you credit it properly), and lastly,
• Tag 3 different bloggers everyday.
"He loves me, and I reward his love by forcing on him something he hates. In the evening, after we dance, he rarely returns to the throne; he dances with others or moves from place to place through the room. The court thinks he is trying to be gracious, sharing his attention. Only I see that he moves always to the empty spot and the court always moves after him. He is like a dog trying to escape his own tail. He indulged himself in one brief moment of privacy, and almost died of it. Relius, he hates being king."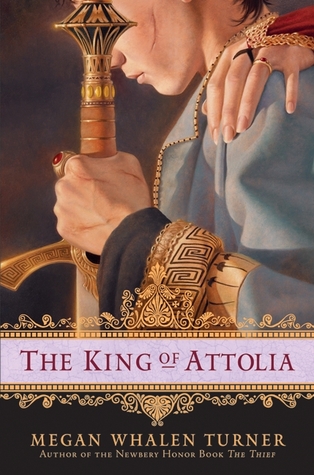 Oh, Eugenides is one of my favorite protagonists of all time! He's clever, exceedingly stubborn, and can outsmart his whole court!
---
I'd like to nominate some new people I haven't really chatted with so here we go: