I was nominated by Kath from The Last Reader for the 3 Days 3 Quotes Challenge. Thank you for nominating me! And here's Day 3!!
The rules are simple:
• Thank the person who nominated you.
• Post one quote each day for 3 days (it can be anybody's quote, even yours. Make sure you credit it properly), and lastly,
• Tag 3 different bloggers everyday.
"All right, my hope—but I am not saying the rest of it—I have something you need to feel."
She feigned the sound of outrage. "But we barely know each other, sir!"
He laughed softly. "But you must hold it in your hand and feel it change," he urged, in her ear. "I insist. I can wait no longer."
She knew they were on a serious subject, but the flutter of his breath on her skin, the low drawl of his words—heat raced along all her nerve endings. "Will I like it?"
"Well, I do have to apologize for its size. It is rather small." And with that, he pressed something rather small into her hand."
The humor is totally on point in the book and I completely love the witty banter between all the characters. So this was one of my favorite fantasy series and I'm waiting on the third book The Immortal Heights. The author Sherry Thomas's writing is fantastic and she makes words seem so fun and interesting to read!! It's the perfect series to binge-read and it's especially unique for the fantasy genre.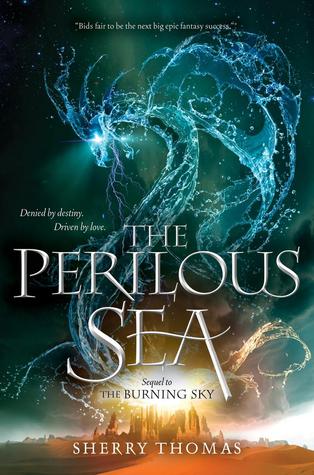 ---
Here are my nominees:
Have fun!!